The rise in commercial noise reduction technology means OSHA approved hearing protection devices are more popular than ever. In some jobs, having greater access to noise cancellation is a massive benefit.
But where do you start with OSHA approved bluetooth earbuds and headphones? Well, that's not as simple as OSHA approving or not hearing protection devices. I discuss this in further detail in this article.
I'll go over my top picks for OSHA headphones and earbuds, along with important factors to consider. First, though, let's look at what OSHA means.
What Does OSHA Compliance Mean for Headphones?
OSHA stands for the Occupational Safety and Health Administration, an agency that's part of the US Department of Labor. As the name implies, it manages regulations about health and safety in the workplace.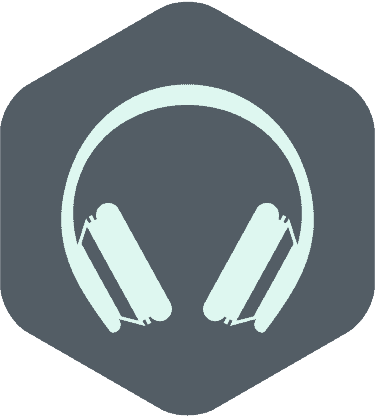 It publishes rules on noise levels in the workplace that dictate safe exposure levels and conservation programs. The rules state that employers must have a hearing conservation program if noise levels are at or above 85dB during an 8-hour shift. Hearing damage can occur at or above an 85 dB noise level after a period of exposure.
Also, it states that for every 5dB increase in noise, a worker's exposure time reduces by half. So, for 90dB, you can only be exposed to it for 4 hours.
Here is a simple chart detailing noise levels and period of exposure.
| Example of Noise Level | Decibel Range | Response and Exposure Time |
| --- | --- | --- |
| Lawnmowers and leaf blowers | 80-85 | Hearing damage possible after 2 hours of exposure |
| Motorbike | 95 | Hearing damage possible after 50 minutes of exposure |
| Subway train, loud sporting event | 100 | Hearing loss possible after 15 minutes |
| Nightclub, music concert | 105-110 | Loss of hearing possible in less than 5 minutes |
| Shouting directly into an ear, Standing next to a siren | 110 | Loss of hearing possible in less than 2 minutes |
The OSHA recommends different options for reducing or working with noise. These include hearing protection devices. One way to test the effectiveness of hearing protection devices is with NRR.
What is Noise Reduction Rating?
NRR is the Noise Reduction Rating, a system developed by the Environmental Protection Agency (EPA). NRR, unsurprisingly, advises a device's ability to reduce noise exposure.
An NRR number comes from testing by the American National Standards under OSHA guidance. So, the OSHA doesn't directly approve headphones, but to receive an NRR number, they're tested using its rules.
Calculating an NRR number is complex due to the factors involved. It's given in decibels, but it's not a straight reduction. For example, if you're exposed to noise at 90dB wearing headphones with an NRR of 30dB, it doesn't go down to 60dB.
Instead, you take the device's NRR number, subtract 7, and divide it in half. The OSHA gives alternative methods for calculating this figure. OSHA approved headphones don't have a minimum NRR rating, as it's relative to the original noise level.
We cover this in more depth in our dedicated article on NRR.
To be OSHA compliant, the hearing protection must reduce exposure levels to below 85dB. If that isn't possible, the worker must be exposed for less time during their working day.
But, this all gets a bit complicated when you're just trying to find some OSHA headphones for work. Instead, work on the basis that the higher the NRR, the more the noise is reduced. Granted, this is a very simple way of calculating it, but it's often enough.
Alternatively, use an online NRR calculator.
5 Best OSHA Approved Headphones
Now that we have a better understanding of the regulations, we can look at some of the best OSHA approved headphones and earbuds (Although "OSHA compliant" would be more correct). The ones I review here are devices for listening to music that include an NRR rating, rather than straight hearing protection devices.
1. Top Pick: 3M WorkTunes Hearing Protector
NRR: 24 dB
Microphone: Yes
Audio Jack: Yes (3.5mm)
Active Noise Cancellation: No
Battery Lifetime: ~30 hours
3M is a leading supplier of workplace PPE (Personal Protective Equipment), so it's hardly surprising to find they've released OSHA approved headphones. Unlike other entries on this list, these are hearing protection devices with Bluetooth connectivity rather than noise reduction headphones.
That said, the NRR is only 24dB, which does put them at the lower end. However, they compensate for this by being extremely comfortable, so are suitable for all-day wear.
The battery lasts for up to 30 hours on a single charge, although it ends up being lower with actual use. Even so, you should get a few days' use out of them before you need to recharge. Better yet, you can replace the battery, meaning they'll stay usable for longer.
One thing they do lack is good buttons. They're quite small, meaning they're difficult to use when wearing gloves. But, this is overall a minor issue, although the sound quality isn't. Users state it's not great, which is a common problem with these kinds of headphones.
---
PROs
Labeled as hearing protection devices.
NRR of 24dB.
Good battery.
CONs
Sound quality isn't very good.
2. Top Budget Pick: ISOtunes Xtra Bluetooth Earplug Headphones
These earbud earplugs have an NRR of 27dB and 8-hour battery. At $50, they might not seem like a budget-friendly option. But I wouldn't recommend dropping below this price point for something like OSHA approved headphones.
Their noise reduction rating is higher than the over-ear headphones above because of the memory foam ear tips. These can block out noise more easily, and are heat-activated, meaning they expand in your ears. But, if you don't find earbuds comfy, stick with the ISOtunes Pro headphones.
The earbuds are IP45 rated, meaning they're water and dust resistant. They use Bluetooth 4.1 connectivity, which is slightly older than the headphones above. However, you still get low latency regardless.
If you fancy upgrading, go for the ISOtunes Pro 2.0 Earplug Earbuds. They're almost identical, but you get a 10-hour battery and slightly better sound quality.
Most users critique the connectivity of these earbuds. Apparently, they happen to drop out but reconnect fairly quickly. It's a price you often pay for budget-friendly Bluetooth headphones, though, so is only avoided by buying better quality devices.
---
PROs
NRR of 27dB.
Neck strap to keep them in place.
Memory foam ear tips.
CONs
Dodgy Bluetooth connectivity.
3. ISOtunes Pro Bluetooth Earmuff Headphones
NRR: 23 dB
Microphone: Yes
Audio Jack: No
Noise Cancellation: Yes (Microphone)
Battery Lifetime: ~14 hours
The ISOtunes Pro headphones were close to being my top pick because they're earmuffs with headphone technology. While they don't have the highest NRR on this list, they make up for it in other ways. They just lost out because of their slightly lower NRR.
The NRR is 23dB, which is about average. But the headphones are very cushioned and amazing at muffling sound. As such, they're suitable for all-day wear.
Also, they have a volume limiter set to 85dB to protect your hearing. After all, it would be silly to block out noise and then deafen yourself listening to music instead.
They use Bluetooth 4.2 connectivity and have a 14-hour battery. You'll find large buttons on the side, making them easy to use when working. Also, they have minor water resistance, meaning they won't get damaged in light rain.
The only real downside of the ISOtunes Pro is their sound quality, which users state is a bit lacking. But, you can't expect much more for the price, as they fall in the mid-range bracket for standard headphones.
---
PROs
NRR of 23dB.
Heavy-duty for working environments.
Volume limiter.
CONs
Sound quality isn't amazing.
4. Wulfpowerpro Bluetooth Radio Headphones
NRR: 29 dB
Microphone: Yes
Audio Jack: Yes (3,5mm)
Noise Cancellation: Yes (Microphone)
Battery Lifetime: ~10-12 hours
These headphones allow you to listen to music from your phone or a memory card, or listen to the radio. While these might be unnecessary extras, it does mean you don't have to carry your phone with you.
The NRR is 29dB, which is the highest so far on this list. Like the ISOtunes Pro above, they're over-ear headphones, which I feel are more comfortable for long-term wear. But, these have less cushioning on their head strap, so aren't as comfortable overall.
The headphones have a small LCD screen to display battery life, radio station, and connection status. It's a nice feature but does make them feel a bit more delicate in workplace situations. You still get physical buttons for controlling volume and power, though.
Unlike the ISOtunes Pro, users praise the sound quality, despite the price point. But, users critique the bulkiness and weight. At more than 5oz. heavier, this pair could become uncomfortable after a while.
---
PROs
4 ways to listen to music.
Noise reduction rating of 29dB.
Cushioned earmuffs are comfy.
CONs
Quite bulky and heavy.
Delicate LCD screen.
5. Elgin Ruckus Earplug Earbuds
These OSHA compliant earbuds from Ruckus have an NRR of 25dB. While this is lower than the ISOtunes Xtra, they have longer battery life and more up-to-date Bluetooth. The battery lasts for 14 hours, which is pretty impressive for earbuds. They use Bluetooth 5.0, giving you a connection range of 50ft. and the lowest latency possible.
The earbuds are silicone, arguably one of the more comfortable and durable materials for ear tips. As such, you should be able to wear them for hours without any problems. Like other OSHA earbuds, they have a neck strap so you don't lose them.
They're rated as IP65, which means they have the highest dust resistance rating possible. The water resistance is pretty good, too. If you want to stick with a wired version of these Elgin Ruckus earbuds with all the same features, check these ones out.
Although users praise the sound, many criticize the earbud's size. Unlike the ISOtunes Xtra, these don't come with different sized ear tips. However, any standard 4-5mm ear tips will fit.
---
PROs
Good battery life.
25dB noise reduction rating.
Wired option available.
CONs
Supplied ear tips are quite large.
What to Look for in OSHA Approved Bluetooth Earbuds and Headphones
Along with NRR, there are some important factors to consider when selecting headphones and earbuds. Here's what I recommend you look for when choosing the right pair for you.
Headphones or Earbuds?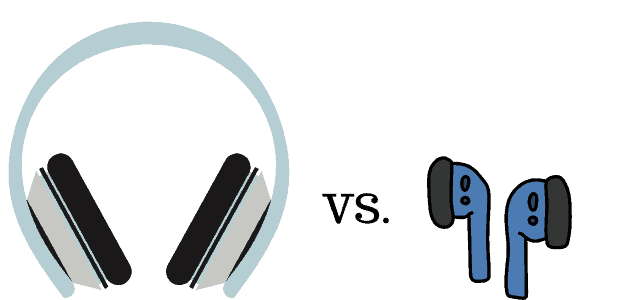 So, headphones or earbuds? That's perhaps the most important question. The biggest influence is comfort level, although this is slightly subjective. For all-day wear, I recommend over-ear headphones.
Earbuds can become uncomfortable when wedged in your ear for long periods. Ear tips made from memory foam or silicone are more comfortable, providing you get an appropriate size.
But, you must balance this against their NRR numbers. Generally, earbuds have higher noise reduction ratings because they fit tighter in your ears. As shown above, the NRR of earbuds can be up to 6dB higher than headphones.
If you're on the lookout for higher NRR level, don't discount earplugs. They're cheaper and can have a NRR rating above 30. I've written a separate article about my 5 best earplugs. Check it out here.
But, a high-quality pair of headphones can be equal to a mid-range pair of earbuds. In practical terms, a few decibel difference isn't loads. Using the NRR calculator linked above, we get these results:
ISOtunes Pro Earmuffs (NRR of 23dB, 100dBA sound level): 92dB
ISOtunes Xtra Bluetooth Earbuds (NRR of 27 dB, 100dBA sound level): 90dB
As you can see, it only makes a 2dB difference. As such, I recommend using comfort as your main factor when choosing between the 2 styles.
Battery Life
Wireless headphones and earbuds have built-in batteries, although some allow you to swap these out. Regardless, look for 8-hour battery life as an absolute minimum.
As stated in the OSHA guidelines, an 8-hour workday is its benchmark when calculating noise standards. So, you'll want your OSHA approved headphones to last at least a whole workday before running out of battery.
Anything over this is just a bonus, though.
Bluetooth Generation
The headphones I've reviewed above are generally either Bluetooth 4.2 or 5. But what does this mean?
In short, it boils down to how recent the Bluetooth technology is. It dictates things like connection quality, distance, and latency. Latency is the speed at which data passes between devices.
So, low latency means better response times. This includes you selecting a song and it playing or pressing a button on your headphones and your device responding.
But, Bluetooth 4.2 is generally fine. Generation 5.0 is obviously more up-to-date and did provide some major upgrades, such as lossless communication and faster speeds.
Budget
Budget is always a necessary consideration when choosing audio equipment and personal protective equipment. As such, it's doubly important here. I mentioned above that I wouldn't go below $50 when buying noise-reducing headphones, so use that as your minimum.
None on this list go above $100, although these products exist. But, once you go above this price, you pay for better battery life and (sometimes) better audio quality.
For example, the ISOtunes True Wireless Earbuds are more than double the price of the ISOtunes Xtra I reviewed above but have a lower NRR number. So, in practical safety terms, you don't really gain much.
Extra Features
Everything other than noise-reducing technology and Bluetooth connectivity is an extra feature. Some are more useful than others, so here are the ones to look out for:
Wired Connection
Although manufacturers are phasing out wired headphone connections, it's still useful. Many wireless headphones come with this feature, whereas earbuds don't.
Radio
Having a radio can be great but isn't at all necessary. Smartphones do offer digital radio. But, the advantage of your headphones having an FM receiver is that you can remove your phone from the equation entirely.
Neckband
Ideally, earbuds should have a neckband, so you don't lose them. While you might not need one with normal earbuds, it's a big benefit in the workplace.
Final Thoughts on OSHA Approved Headphones
I hope this article has given you some direction on choosing OSHA headphones for the workplace.
My top pick is the 3M WorkTunes Hearing Protector because they're comfortable and practical. If you prefer earbuds, go for the ISOtunes Xtra Bluetooth Earplug Headphones instead.
Do you have experience picking out OSHA headphones? Let me know about your journey in the comments below.