Anyone who's tried to cook food in the middle of the night will know the benefit of quiet microwaves. There's nothing worse than letting it beep at the risk of waking everyone up. But even during the day, the humming and beeping of a loud microwave can be annoying.
Luckily, I've rounded up some of the best quiet microwaves below, so you can get as close to silent as possible. Before we jump into my top picks, let's look at what makes a microwave loud.
How Loud is a Microwave?
To answer this question, we'll need to break down a microwave's noise emissions into its 3 main components:
Humming (when the microwave is active): 55-59dB
Beeping: up to 85dB
Door closing: up to 99dB
Although the beep isn't the loudest noise (it's equivalent to a loud restaurant or heavy traffic), it's certainly the most annoying. The door closing is by far the loudest, but think how quick it is. Therefore, it's less of a concern when it comes to silencing a microwave.
Thankfully, even a noisy microwave isn't super loud when cooking; 59dB is about the same volume as a normal conversation.
As for the beeping, I've covered how to quiet a microwave beep in more depth in a separate article.
We'll keep these sound levels in mind when reviewing the top picks below.
Top 5 Best Quiet Microwaves
There are features on some microwave ovens that deal with these noise sources, which I'll focus on in my reviews. It's not common to have decibel readings for microwaves, but we can rely on user reviews where needed.
1. Best Overall: Toshiba EM131A5C-BS
Power: 1100W
Power settings: 10
Turntable diameter: 12.4"
Oven capacity: 1.2 cu.ft.
Beeping Mute: Yes
Inverter: No
I've chosen the Toshiba as my top pick for the quietest microwave because it's a good balance of price and features. Although we don't have a noise rating, plenty of users comment on it being quieter than their old models. Plus, it has a mute button for the beeper, so that does away with the worst noise source.
It's 1100W, which is pretty powerful, and it has a 1.2 cu. ft. capacity. This means it should hold most standard dinner plates, and even some larger dishes.
There are 10 power settings, defrost functions, and an easy-to-use control panel. You also get a sensor menu, which is a fancy way of saying it measures humidity to make sure certain foods are cooked properly.
The only thing this Toshiba microwave is lacking in terms of quiet microwave functionality is a soft-close door. But it's a standard push latch rather than a button, so it's not super loud anyway (check the video below for a sound sample).
---
PROs
Mute function quiets beeping.
1100W is very powerful.
Good balance of price and functionality.
CONs
Doesn't have a soft-close door.
2. Best Budget Pick: Comfee EM720CPL-PMB
Power: 700W
Power settings: 11
Turntable diameter: 10"
Oven capacity: 0.7 cu.ft.
Beeping Mute: Yes
Inverter: No
This Comfee microwave might not be the cheapest one you'll find, but it's about as cheap as you'll want to go to still retain functionality. Like the Toshiba, it has a mute button but no soft-close door.
Its internal capacity is 0.7 cu. ft., making it a bit smaller than the Toshiba. However, it should be ideal as a countertop microwave for apartments and dorm rooms. It runs on 700W, so food takes around 30% longer to cook than in a 1000W microwave.
There are 6 cook settings and 11 power settings. You also get a 30-second auto function, which is useful for heating something up quickly. Usefully, there's an eco-mode that turns the display off when not in use. Along with saving a bit of power, it stops the microwave from being too distracting in the dark.
Its biggest downside is probably its size. You'll struggle to fit large dinner plates in it, which will make cooking a struggle. But if it's only for heating up hot pockets and other small food, you'll be fine.
---
PROs
Compact microwave frees up counter space.
Mute function quiets beep.
30-second auto cook is useful.
CONs
It'll struggle heating up larger dishes.
3. Best Silent Microwave: Breville BMO650SIL
Power: 900W
Power settings: 10 (10% increment)
Turntable diameter: 10.6"
Oven capacity: 0.9 cu.ft.
Beeping Mute: Yes
Inverter: No
While there's no such thing as a silent microwave, the Breville BMO650SIL is about as close as you'll get in terms of the quietest microwaves. It has a mute button and soft-close door, which is apparently 80% quieter than a normal microwave. Also, plenty of users comment on how quiet it is when running.
You can check out the soft-close door in action in the video below:
It's a 900W microwave, which is less powerful than the Toshiba, but is still enough to efficiently cook most food. The internal capacity is 0.9 cu. ft. Again, it's not massive, but it should hold a standard dinner plate.
You get cooking shortcuts for things like pizza and defrosting veg, and there's a 30-second quick cook button. The timer is operated with a dial rather than buttons, which is super simple to use. You simply turn it to add 5-second increments.

The main downside of this quiet microwave is perhaps the price – it's pretty expensive. But, if you're in the market for a really quiet microwave, this is the price you'll have to pay.
---
PROs
Silent mode and soft-close door.
Compact – ideal for countertops.
Plenty of functionality.
4. Comfee CM-M093ARD
Power: 900W
Power settings: 10
Turntable diameter: 10.6"
Oven capacity: 0.9 cu.ft.
Beeping Mute: Yes
Inverter: No
The Comfee CM-M093ARD is a retro-style microwave that's compact but still has decent internal capacity. Inside, it's 09 cu. ft., and it has a 900W motor. This puts it on the higher end of standard microwave power, so it won't take too long to cook and defrost.
It has a mute button to quiet its beeper. Although it doesn't have a soft-close door, it's a simple push latch, which helps keep the noise level down compared to a button door. If you push it softly enough, it won't make much sound at all.
Despite being fairly compact, it still has a 10.6" turntable. There are also 9 preset functions for different cooking needs, including power settings and defrost. You control the timer using a dial, which keeps noise down compared to button-pressing.
One downside is that to cut down on buttons, each has multiple functions. For example, the dial controls both power and cooking time. This means it's not as intuitive as some other models and it might take some time to learn.
---
PROs
Retro design.
Decent power level and internal capacity.
Quiet when cooking.
CONs
Buttons aren't very intuitive.
5. GE 3-in-1 Countertop Microwave Oven
Power: 1050W
Power settings: 10
Turntable diameter: 12.4"
Oven capacity: 1.0 cu.ft.
Beeping Mute: No
Inverter: Yes
Although this GE microwave doesn't have any specific quiet functions, many users comment on how quiet it is. Some even claim you don't notice it's running! Importantly, its beep is fairly soft, so, while you can't turn it off, it won't be as distracting as some other models.
I've included it on my list because of its 3-in-1 functionality. It's a microwave oven that also functions as an air fryer and broiler. This means you can cook in different ways and should be able to cut down on the number of appliances you own. For example, it'll be a great addition to an apartment or dorm kitchen.
Another useful feature is that it has inverter technology. This is helpful for defrosting because it regulates power more effectively, and it'll also be quieter.
The internal capacity is 1 cu. ft., and the microwave is 1050W. As such, it's a decent balance of size and power, which is ideal for compact kitchens. You even get a crisper pan included to help food get all crispy when air frying.
It's more expensive than other microwaves on this list, but you essentially get 3 appliances for this price. However, its air fryer and broiler are less powerful than standard appliances, so food will take longer to cook. But if you're short on space, it's an acceptable compromise.
---
PROs
3 appliances in 1.
Microwave has decent power level.
Quiet despite lacking specific quiet functions.
Inverter technology decreases noise for defrosting.
CONs
No quiet functions (mute mode, soft-close door).
Air fryer and broiler are less powerful than normal appliances.
Noise Factors in a Microwave
At the beginning of this article, I mentioned how loud certain parts are in a microwave. To understand these in more detail, let's look at how a microwave works.
Microwaves use microwave radiation to "excite" water molecules in the food you're cooking. They have a component called a magnetron that generates microwaves, which are shot into the cavity to heat food. It's a more efficient method of cooking because the energy only goes into heating food rather than the whole cooking area.
There are obviously more electronic components than just the magnetron, but this is the only one worth mentioning for an article on quiet microwaves.
They have turntables to rotate the food, which ensures it cooks evenly. Importantly, the metal interior and mesh on the door prevent microwaves from escaping into your kitchen. Instead, they bounce around and through the food to heat it. Once your food is done cooking, it makes the characteristic beep we're all familiar with.
Noise therefore comes from the following components:
Magnetron. This is what hums when the microwave is active. It's a high-voltage component and sound is essentially a waste product of it creating microwaves.
Door latch. Microwaves have a spring latch to keep the door shut. It also features a choke joint, which ensures the microwave can't work while the door is open.
Cooking alert. This hardly needs much explanation: the beep is loud to make sure you're notified of your food being ready. If it were quiet, you might miss the notification if you're not nearby.
We can look for functions that quiet the door and beep, but there's generally nothing we can do about the magnetron. It'll always make some amount of noise. A good compromise is to look for a high-end microwave that has a lot of insulation. That said, the magnetron is arguably the least annoying noise.
What Matters in a Quiet Microwave
The chances are that most of us have bought a microwave at some point in our lives. As such, most of the factors below will be fairly obvious, but listing them should help you make an informed decision about which quiet microwave to buy.
Quiet Functionality
Let's start with the obvious: quiet functionality. It comes in the form of a mute button and a soft-close door. These don't need much explanation. Silent mode turns off any beeping noise, ideally for the control panel and cooking alert.
A soft-close door is a similarly obvious concept. It'll feature a different latch that doesn't clunk as loud as a standard one. For example, on the Breville above, the soft-close door is a mere 81.5dB rather than the standard 99dB! You can check out this video to hear it in action.
I'd say a mute function is more important than a soft-close door, despite the latter being much louder. This is because the beep is more persistent, whereas the door latch is a very quick noise. Plus, if it has a button latch, you can just hold the button in when you close it!
Power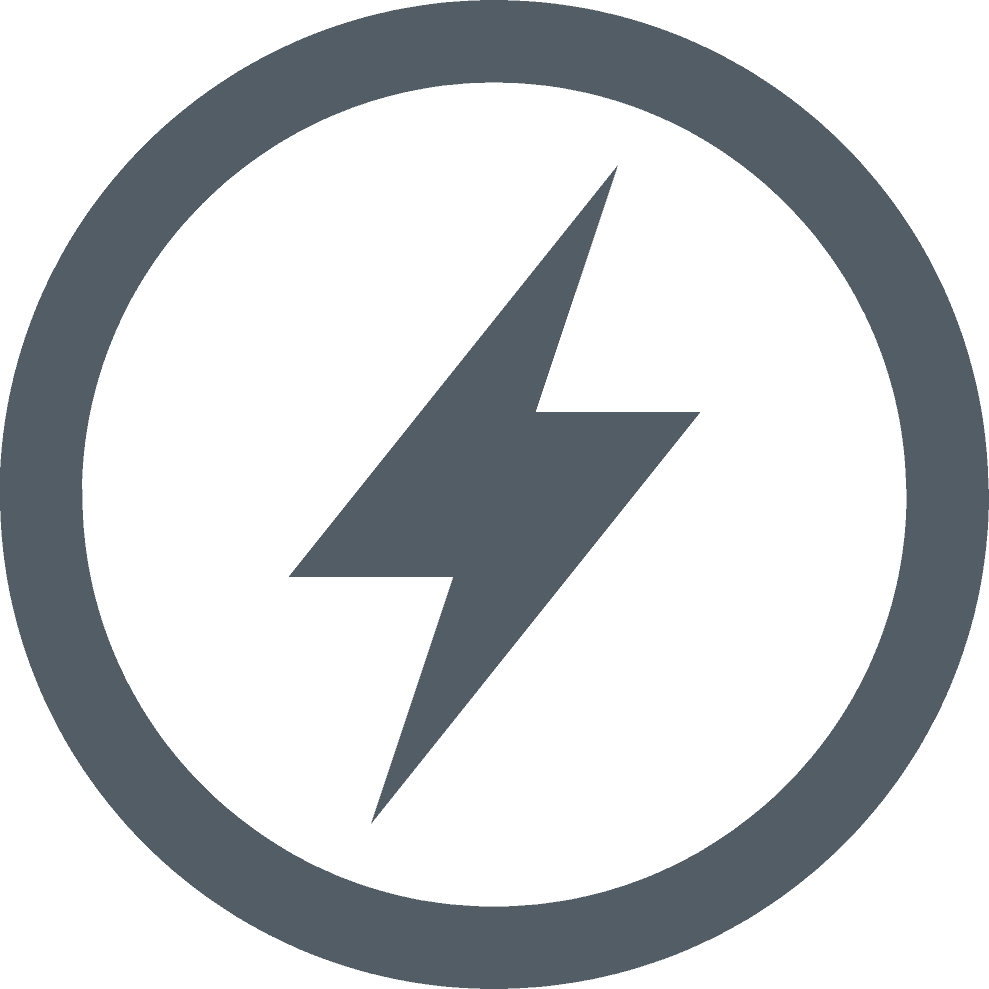 Microwave power is measured in watts, and household microwaves can range anywhere from 300W to 1200W. The standard is 700-1000.
There's not loads to say about power levels. More powerful microwaves cook quicker but also draw more power. A rough guideline is that a 1000W microwave heats up around 30% quicker than a 700W.
Internal Capacity
A microwave's internal capacity dictates how much food you can fit in it, and what size plates and bowls you can use. We measure it in cubic feet, and anywhere from 0.7 to 1.4 is standard for household microwaves.
As you've probably seen, internal capacity is linked to power. There's no real correlation, but a larger capacity will usually need a more powerful magnetron to heat the food efficiently.
Inverter Technology
An inverter microwave uses an inverter circuit to moderate its power output. The benefit is that it gives you consistent cooking power when you use a setting less than 100%.
For example, if you set a microwave at 50% power in a normal microwave, it'll cycle between 100% power and no power to achieve 50%. In an inverter microwave, it simply supplies 50% power consistently.
The benefit of an inverter microwave is that it gives you more control over delicate cooking, such as melting chocolate or defrosting food. It prevents uneven cooking, stops abrupt alternating on-off noise, and is more energy-efficient. Generally, inverter microwaves are more expensive, but they're worth it if you want better control.
Cooking Settings
Cooking settings on a microwave usually include preset timings and power settings for certain foods. For example, you might have a popcorn setting or a pizza reheat mode.
Whether you use these is a different matter. They can be useful, but only if you regularly cook certain foods. Pretty much any food can be put in a microwave and blasted at full power until it's cooked!
At the very least, you'll want a decent defrost function that you can set by weight and food. This is because a slice of bread requires different settings to, say, frozen chicken. Every other setting is fairly arbitrary depending on what you plan to cook.
Energy Efficiency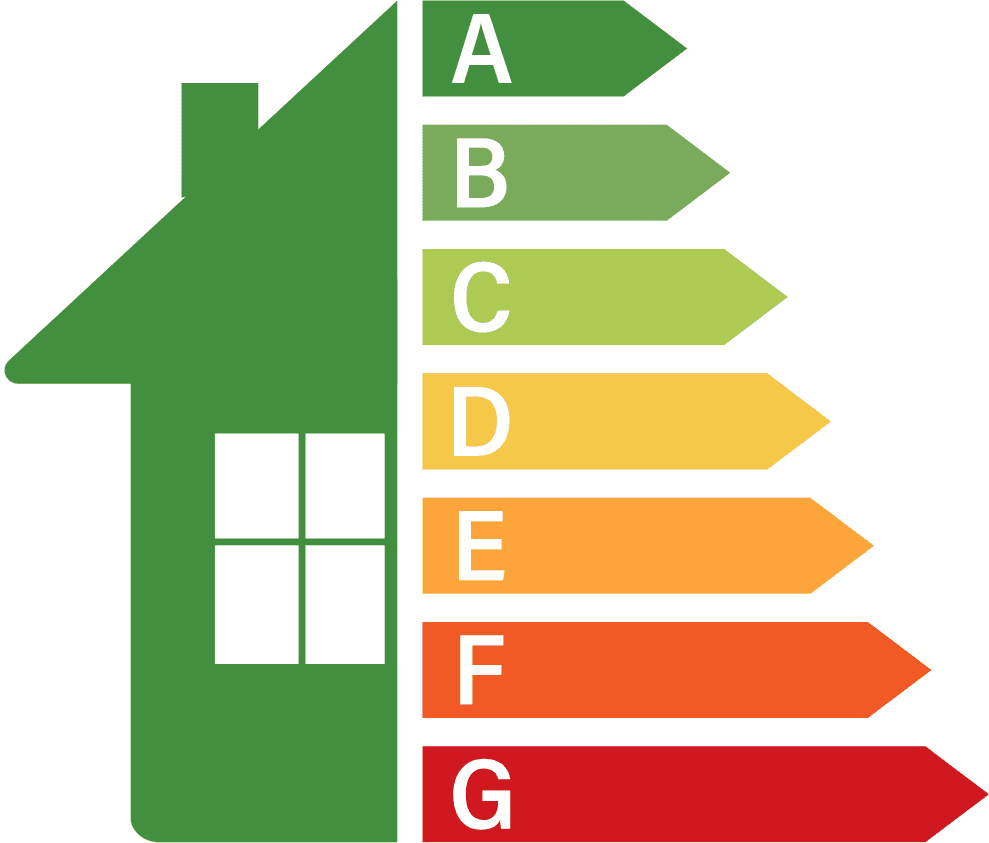 Microwaves are fairly energy-intensive devices. However, you should balance this against the fact that they don't run for very long compared to other electronic devices.
Even so, some feature eco-mode, which turns off the display panel when not in use. Considering this is powered by LEDs, it's a bit of a token gesture, but it's better than nothing.
Interestingly, microwaves don't have Energy Star ratings. So don't expect an energy label on your microwave. These appliances are considered portable (ovens under 18kg), and not meant for built-in installation. As such, the regulations don't require energy labels on those.
Smart Sensor
Most modern microwaves have smart sensors. These are essentially humidity detectors that can tell you when certain foods are cooked. As such, they work alongside cooking functions, such as jacket potatoes and pizza reheating.
Again, it's only useful if you plan to use cooking presets. Provided you keep an eye on your food and cook it in shorter bursts, it's not necessary.
Other Features
A microwave can function as other kitchen appliances, such as a convection oven, air fryer, broiler, etc. For example, a convection microwave incorporates functions of a standard convection oven, and an air fryer is simply an air fryer.
These extra cooking features are helpful in compact spaces, such as small apartments, dorms, RVs, etc. They save you from having several appliances when one can do all these jobs.
However, be aware that a microwave's cooking functions will typically be less powerful than standalone appliances. This is because you need all the electronics of each compacted into a single device. But it's not an unreasonable compromise if you're short on kitchen space.
Related Microwave Noise Questions
Can you get a quiet microwave?
The closest thing you can get to a quiet microwave is one that includes a soft-close door and mute button. Aside from that, you can make a microwave quieter by changing how you use it.
For example, you can:
– Turn it off before it beeps
– Hold the push button down as you close the door
– Clean the microwave and check it's not making unusual noises
If you'd like to know more about how to silence a microwave, check out my full article.
Is there such thing as a silent microwave?
The bottom line is that there's no such thing as a silent microwave. Even if you cut out as much noise as possible from the door and cooking alert, the magnetron will always emit some sound. You can certainly get very quiet models, but they'll never be completely silent.
Are there microwaves that close quietly?
If you want a microwave that closes quietly, look for one that has a soft-close door. It's a different kind of latch that doesn't click in the normal way. You can't slam them shut like normal doors (in the same way that a soft-close drawer works), and the latch slides together much more quietly.
Final Thoughts on Quiet Microwaves
I hope this article has helped you find the best quiet microwave for your cooking needs. My top pick is the Toshiba EM131A5C-BS because it's a good balance between power, price, and noise output.
Of course, if you've got a bit more money to spare, I'd recommend the Breville BMO650SIL. It's got more quiet functionality and is still powerful enough to cook your food quickly.
Do you have any other tips for choosing a quiet microwave, or do you have a go-to model that I haven't mentioned? Let me know below.