While air purifiers (obviously) improve indoor air quality, this shouldn't come at the expense of peace and quiet. As such, the best quietest air purifiers are as close to silent as possible and still deliver decent airflow.
And these are exactly what I review in this article. Below, I'll suggest my top picks for the best quiet air purifier. First, though, let's discuss noise levels to understand exactly what we mean by a quiet air purifier.
Are All Air Purifiers Loud?
In the grand scheme of electronic devices that circulate air, purifiers are relatively quiet. Even a normal air purifier only produces a maximum of 60dB of noise, which is equivalent to normal conversation. On the other hand, a quiet air purifier can be as low as 18dB, which is roughly the same as a light breeze rustling through leaves. Quiet air purifiers tend to max out at 50dB, which is noticeably quieter than standard models.
Therefore, a quiet air purifier will be about as close to silent as you could expect from something that moves air around. Its main source of noise is the fan, as it creates vibrations that pass into the purifier. Also, the air moving across the fan blades creates a bit of noise, but it's not significant.
The biggest differences between an air purifier and, say, a desk fan are the size of the fan blades and the way they move air. In a typical air purifier, the fan will be much smaller and located within housing. On the other hand, a desk fan has exposed fan blades, meaning the noise is more noticeable.
Also, an air purifier sucks air in rather than pushing air around. It might sound like a minor difference, but it generally means the air is moving at lower fan speed, which creates less noise.
All this is true of normal and quiet air purifiers, but the latter are typically better insulated and have specific low-noise modes. These are the ones I'll focus on below.
Our 6 Best Quiet Air Purifiers
My top picks for the best quiet air purifiers take into account noise levels as well as functionality, energy efficiency, and convenience. So, let's dive into it.
Top Pick: Blueair Blue 411 Air Purifier
Recommended Room Size: 161 sq. ft
Noise Level:
CADR:

Smoke: 105 CFM
Dust: 120 CFM

Pollen: 120 CFM
Speed Settings: 3
Power: 10W Max
Timer: No
Weight: 3.35 lbs.
The Blueair Blue 411 is my top pick for several reasons. First, it's incredibly quiet: its lowest noise output is 18dB. Even on its highest setting, it only hits 46dB, which is still quieter than a standard air purifier.
Second, it's fitted with a HEPA filter that can tackle smoke, odor, pollen, dust and more. In a small room (161 sq. ft.), its CADR varies between 105 and 120 depending on what it's filtering. However, it's rated for rooms up to 912 sq. ft., which Blueair claims it can clean in an hour.
It's a bit optimistic when compared to our calculations. A 912 sq. ft with a 9ft high ceiling would take 71min. It's not matching the advertised one hour but the cleaning performance is fairly good.
Filters are meant to last for 6 months, and replacements aren't very expensive.
Better still, it's Energy Star certified and uses less energy than an LED lightbulb when running on low. It's got 3 fan speed settings, which you control using the button on top. Even on high speed, it only uses 10W of power.
It has a dimmer function but unfortunately doesn't have a timer. This is a useful feature for use when you're asleep or not at home, but you can get around this by simply plugging it into a timer plug.
The Auto function is useful because it adapts to the relative air quality, but this can mean it suddenly becomes loud. However, you can just run it manually, so it's not a massive issue. Overall, especially considering the price, this is a very good air purifier.
PROs
Removes 99.97% of airborne particles.
Pretty much the quietest air purifier you'll find.
Energy Star certified.
CONs
CFM rate of 120 isn't amazing.
No shut-off timer.
Top Budget Pick: Purivortex 201B Air Purifier
Recommended Room Size: 215 sq. ft
Noise Level:
CADR: NC
Speed Settings: 3
Power: 6W
Timer: Yes
Weight: 1.6 lbs.
The Purivortex 201B is a decent compromise between price, noise level, and air purification quality. Its noise output is 20dB-50dB, making it marginally louder than the Blueair. Even so, it won't be distractingly loud.
However, the difference in quality is noticeable in what it can remove from the air. It comes with a HEPA H13 filter that removes particles down to 0.3 microns. This means that some smaller particles will slip through, but it's not a significant loss. After all, it's still a HEPA filter.
It's designed for rooms up to 215 sq. ft, but realistically you should expect to use it for smaller surfaces. This is noticeably smaller than the Blueair and it's only rated at 6W which is 40% less than the Blueair. It doesn't have a CADR rating but an educated guess of its CFM would be between 50-100 CFM. It means it would take around 28 min to filter a 215 sq.ft space.
Overall, the Purivortex is only meant to be a portable air purifier. It should be fine for a bedroom or small living space, but obviously shop for a different model if your room is larger.
The air purifier has a few features that make it suitable for use in a bedroom. It's got a light shut-off function and 5 timer settings that range from 2-12 hours. Considering its price, this is a major benefit compared to the Blueair.
The filter should be replaced every 6 months, although some users state it clogs up quickly. Part of this is likely due to its size and it being used in particle-heavy environments. In short, it's a budget-friendly model for smaller rooms. If this doesn't meet your needs, consider another model on this list.
PROs
Suitable as a portable/small room model.
Features a shut-off timer.
Includes a HEPA H13 filter.
CONs
Struggles in larger or particle-heavy areas.
Realistically low CFM.
No CADR rating.
Top Pick for Bedrooms: Levoit Core 300 Air Purifier
Recommended Room Size: 219sq. ft
Noise Level:
CADR:

Smoke: 141 CFM
Dust: 140 CFM
Pollen: 145 CFM

Speed Settings: 3
Power: 45W
Timer: Yes
Weight: 7.5lbs.
The Levoit is my top pick for bedrooms because it has a maximum CADR of 141, meaning it can clean the air in a 547 sq. ft. room in 30 minutes. Our calculation shows that it would take 34 min 40 sec to deal with 547 sq.ft. So it's not too far off the 30 minutes advertised. As such, it theoretically means you won't have to leave it on for very long to have clean air.
Even so, it has a shut-off timer that goes up to 8 hours. While this is less than the Purivortex above, it should still be enough to use overnight. There's also a night mode feature that shuts off the lights and sets the air purifier on its lowest speed setting.
Speaking of which, you get 3 fan speed settings that range in noise output from 24dB to 50dB. Again, it might not be the quietest on this list, but 24dB really isn't very loud at all. If you think you need that extra bit of quietness, the Blueair will probably be the best option.
The air purifier has a HEPA filter that should be replaced every 4-6 months. When it comes to replacing it, though, Levoit has different filters. For example, there are options for pet hair, toxin absorption and more, giving you flexibility depending on what you want to remove from their air.
Some users noted that its auto function can be annoying, as it can increase the fan speed for seemingly no reason. However, this isn't a massive issue because you can just turn it off. In fact, I'd definitely recommend doing this if you plan to use it in your bedroom.
Another downside is the power efficiency of the Levoit. Its rated power is 45W, which means it consumes 0.32W per CFM of air filtered. In comparison, the Blueair stands at 0.09W per CFM.
PROs
Has useful bedroom-friendly features.
Different options for replacement filters.
Fairly high CADR.
CONs
Auto function can be annoying.
Power consumption is high relative to the CADR rating.
Top Pick for Large Rooms: Aroeve MK04 Air Purifier
Recommended Room Size: >1095sq. Ft
Noise Level:
CADR: >300 CFM
Speed Settings: 2
Power: 34W
Timer: No
Weight: 7.5lbs.
The Aroeve MK04 is a good option for larger spaces because it can operate in rooms up to 1095 sq. ft. Better yet, its CADR is 300, meaning it'll quickly clean air even in large spaces. As such, it's a good pick for living rooms or open plan living spaces.
Our estimations show it can clean a 1095 sq.ft. room in under 33min. This is impressive considering it's only rated for 34W of power.
Despite its CADR (and presumably larger fan), its lowest noise output is still only 22dB. This is fairly impressive and is backed up by numerous users saying it's very quiet. Although we don't have a rating for its maximum noise output, it's fair to assume it's around 50dB or so.
Like others on this list, it's fitted with a HEPA H13 filter that removes particles as small as 0.3 microns. This makes it suitable for smoke, pet dander, odors and more. It has a filter monitor function that tells you when you need to replace the filter. Aroeve recommends doing so every 2000 hours or so.
One feature it has that others lack is UV treatment technology. In short, this sterilizes the air using UV light. It's debatable whether this is necessary (or healthy), but you can just leave it turned off if you're concerned.
Its rated power is 34W, which leads to an efficiency ratio of 0.11W per CFM of air filtered. It's an excellent result as it's close to the highest performer on this list – the Blueair (0.09W/CFM).
Its main downside is that it doesn't have a shut-off timer. However, as mentioned with the Blueair, you can just connect it to a timer plug, so this isn't a massive problem.
PROs
Ideal for larger rooms.
Surprisingly efficient and quiet for its size.
Filters are easy to replace.
Power efficient.
CONs
Doesn't have a timer.
No dB rating for max fan setting.
Top Pick for Pets: Levoit Vital 100 Air Purifier
Recommended Room Size: 300sq. Ft
Noise Level:
CADR: 130 CFM
Speed Settings: 3
Power: 55W
Timer: Yes
Weight: 9.3lbs.
The Levoit Vital 100 is my top pick for pets because it has a 3-stage filter. Along with the HEPA H13, it has an activated carbon filter and a removable lint catcher. This is washable and is good for catching pet hair to save clogging up the rest of the machine. Plus, the HEPA filter removes dander and the activated charcoal helps remove odor, making it a good all-rounder for pets.
It's designed for rooms up to 300 sq. ft. in size, at which its CADR is 130. There are 3 fan speed settings, and the noise emissions range from 23dB to 50dB. You also get a shut-off timer that goes up to 8 hours, making it suitable for living rooms, bedrooms, and more.
As with the Levoit above, you can choose what sort of replacement filter you want. It has a check filter light, so you'll know exactly when this needs to happen. There's also an air quality sensor, which isn't entirely necessary. But it's helpful for knowing how clean the air is in your room.
At 9.3lbs., it's on the heavier side for an air purifier. However, Levoit claims this means they can fit a more powerful motor. This translates to it being able to clean the air in a 300 sq. ft. room in 18 minutes, which is pretty fast. However our calculations for a 9ft high ceiling shows it would take under 21 minutes. Maybe Levoit did its testing with an 8ft ceiling, which is possible but not standard.
The Levoit Vital 100 has a power rating of 34W. It gives it a ratio of 0.26W per CFM of air filtered. It's decent but not great, especially compared to the Aroeve MK04 or the Blueair.
If I were to find a negative (and there aren't many), it would be the fact that its highest speed setting is surprisingly loud compared to the others. Of course, the way to get around this is to simply run it on a lower setting, although this means slower air purification.
PROs
3-stage filter is useful for pets.
Solid CADR.
Different replacement filters available.
CONs
Highest speed setting is comparatively loud to lower ones.
Power efficiency is average.
Top Pick for Smoke: Westinghouse 1701 Air Purifier
Recommended Room Size: 300sq. Ft
Noise Level:
CADR: 130 CFM
Speed Settings: 3
Power: 20W
Timer: Yes
Weight: 8.82lbs.
Removing smoke from air can be difficult because it consists of so many different particles. Although most purifiers claim to do this, I've picked the Westinghouse 1701 for the best smoke remover.
This is because it includes a 4th filter stage and is marketed as medical grade. Known as nano-confined catalytic oxidation (NCCO), it essentially degrades pollutants into water and carbon. The NCCO, combined with the included HEPA filter, is theoretically suitable for removing viruses, bacteria and indoor air pollutants, so my logic is that it should effectively remove smoke from the air!
However, this does come at a cost, mainly noise output. Its quietest setting is 38dB, which is noticeably louder than others on this list. That said, it's still quieter than a standard domestic refrigerator. The highest speed setting is 57dB, which also isn't too loud.
It's suitable for rooms up to 300 sq. ft. and its turbo setting has a CADR of 130. In short, its settings are comparative to the Levoit Vital 100, except this one has the added NCCO filter. As such, it's suitable for everything from smoke and VOCs to allergens.
Its 130 CFM filtering performance means it should remove air from a 300 sq.ft. space in under 21 minutes.
More interestingly, the unit only consumes around half of the wattage of the Levoit Vital 100 for the same 130 CFM. To put this in perspective, the power efficiency of the Westinghouse is 0.15W per CFM of air cleaned. Whereas the Vital 100 is 0.26W/CFM.
Along with noise output, this does increase its cost. Specifically, the Westinghouse is around double the price of every other air purifier on this list. However, for the added filtration layer, this could be an acceptable price to pay.
PROs
4-stage filtration system.
Can remove 99.99% of airborne particles.
Very energy efficient.
Solid CADR.
CONs
Expensive.
Noisiest entry on this list.
Key Features to Consider in Quiet Air Purifiers
Generally, understanding air purifiers isn't too difficult. Below are what I consider to be the most important factors when choosing the best quiet air purifier for your needs.
Noise Level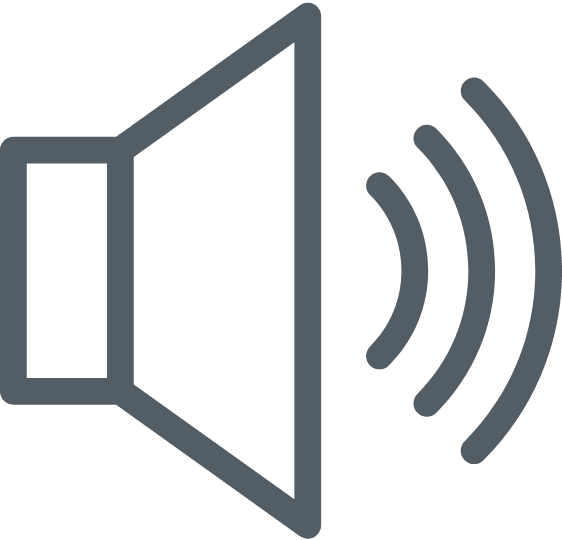 I don't have much else to add here that hasn't been covered already. For use in the bedroom, consider a quieter air purifier if you don't like noise when you sleep. Alternatively, an air purifier can function as a good white noise machine.
As with other fan-based devices, it can be worth aiming for a higher overall CADR or airflow rate. The logic behind this is that you can run it on the lowest fan speed for quieter performance.
Consider the fact that most manufacturers state their product's lowest noise level, which is what you'll typically use for your decision. So, buy a more powerful model so you can get closer to the advertised noise output.
CADR
CADR stands for Clean Air Delivery Rate. It's a metric used specifically for air purifier performance that measures the rate at which they can remove particles of certain sizes. As such, it uses another metric, called CFM (cubic feet per minute). This is a standard measurement of airflow in a device such as a fan.
Essentially, CADR is a measurement of airflow and filter efficiency. The higher the CADR, the quicker the purifier filters those particular particles from the air. Generally, products will include 3 CADR numbers in their manuals:
These range from smallest to largest particles, so you should expect to see the numbers increase. While they're not the only particles in the air, they're a good representation of size ranges.
Take the Blueair Blue 411, for example. In its manual, it gives the following values:
Smoke – 105
Dust – 120
Pollen – 120
This means its CFM rate for dust and pollen is 120, which is 120 cubic feet of air per minute that has these particles removed. In short, you should look for these numbers in each product you review and aim for the highest numbers. This translates (generally) to greater efficiency.
CADR and Room Size
As with standard CFM ratings, you must choose the correct CADR for your room size. The lowest CADR number should be equal to at least two-thirds of your room's area.
For example, a room that's 10ft. by 15ft. has an area of 150 sq. ft. Therefore, your CADR should be at least 100.
However, if you're filtering wildfire smoke, the smoke CADR should be equal to the room size.
As mentioned above, though, aiming for a higher CADR means your air purifier will work more efficiently, and that you can run it at a lower speed for lower noise emissions.
Filter Type and Quality
All the air purifiers listed above have at least a HEPA H13 filter fitted. It's rated to remove particles down to 0.3 microns in size, which roughly translates to 99.97% of all airborne particles.
A H14, which you might find on some higher-end purifiers, removes up to 99.99% of all particles. This is also true for the NCCO filter mentioned above, which converts pollutants into carbon and water.
For pretty much all allergies and needs, a HEPA H13 filter should be fine. As you can see, they're the standard in most air purifiers. Of course, if you have specific needs, make sure you check the Department of Energy's HEPA specifications.
Along with the H13 filter, air purifiers will typically have activated charcoal and probably some sort of dust filter. The activated charcoal helps neutralize odors before particles are removed from the air. As with the HEPA filter, you'll need to replace this layer. However, lint catchers should be washable.
HEPA filters should be changed at least every 6 months, although this'll depend on air quality and use. Look for a model that has a filter check built in, as this saves you from having to guess.
Replacement Filters
On that note, make sure the brand you're buying actually supplies replacement filters for its product. You might be able to get away with using generic-brand filters, which generally shouldn't be an issue.
Some brands, such as Levoit, offer a range of filters for their products. For example, Levoit has toxin absorbing, pet odors and more. While these generally do the same thing, they'll have slightly different features, such as activated charcoal.
Other Purification Types
Another thing you might have seen come up is UV purification. As the name suggests, it uses UV light to sterilize the air. While this sounds like a beneficial feature, it does come with some considerations.
Specifically, the air that comes from a UV purifier is safe, but they produce ozone as a by-product. Ozone is known to damage lungs, even in small amounts. Plus, when you're running an air purifier constantly in an enclosed space, it doesn't take long for it to become concentrated.
Try to avoid air purifiers that have a UV sterilizer built in. Only one on this list (the Aroeve MK04) has this, but you can turn it off. If you want extra filtration, consider the NCCO instead, as this is harmless.
Noise Efficiency: dB Rating vs. CADR
Calculating the specific ratio between CADR (or more appropriately, CFM) and decibel output is challenging. This is because one scale is linear (CFM), whereas the other (dB) is logarithmic.
Unsurprisingly, a higher CADR will mean a higher dB output. However, there's a difference in picking MODEL A which outputs 50dB for 115 CFM, and MODEL B which generates 50dB for 150 CFM. Both have the same max noise level but the latter is more "noise efficient", meaning it creates less noise to clean bigger volumes of air.

That's where using a ratio of dB per CFM of air filtered comes into play. It allows us to compare which model is more noise efficient. We used the same principle to compare power generator noise efficiency.
The formula is as follows: Max dB/ Max CFM.
The lower the ratio, the better the noise efficiency.
| | Blueair Blue 411 | Purivortex 201B | Levoit Core 300 | Aroeve MK04 | Letoit Vital 100 | Westinghouse 1701 |
| --- | --- | --- | --- | --- | --- | --- |
| Noise Efficiency (dB/CFM) | 0.4 | – | 0.35 | – | 0.38 | 0.44 |
Look at the fact that in the models reviewed above, the maximum noise output is most commonly 50dB. These models have a maximum CADR of 120-141 despite having the same noise output.
The bottom line is that there's more to it than a simple comparison of CADR to dB. Provided you know what counts as "loud" noise (arguably anything above 60dB), then you just need to aim for a noise output that's lower.
Energy Efficiency: Watt vs. CADR
Despite few of the models above being Energy Star certified, none of them have high power needs. After all, they're running a fan, which is pretty low on the energy scale.
The most efficient model uses around 2W of power, whereas the least efficient is rated for 55W.
To make an informed decision, know that a lower wattage at the very least means it won't cost as much to run. But this also correlates to CFM and overall power, as models with a higher CADR will often have higher power needs.
Again, we can relate wattage to decibel output in a simple way. An air purifier with higher power needs will often have a higher decibel output because it has a more powerful motor. But we must also consider things such as build quality in this equation.
One of the most objective ways to compare several models is to use a ratio representative of energy efficiency. Here the ratio works the same as for noise efficiency but for wattage. The formula goes as follows: Max-rated power (W) / Max CFM.
The lower the ratio, the more energy efficient the model is.
| | Blueair Blue 411 | Purivortex 201B | Levoit Core 300 | Aroeve MK04 | Letoit Vital 100 | Westinghouse 1701 |
| --- | --- | --- | --- | --- | --- | --- |
| Energy Efficiency (W/CFM) | 0.09 | – | 0.32 | 0.11 | 0.26 | 0.15 |
Simply put, when choosing the best air purifier for your needs, weigh up both the noise efficiency and power efficiency. For instance, looking at the ratios above, the Levoit Core 300 is the most noise efficient but comes last in energy efficiency. On the other hand, the Blueair and Westinghouse both strike a good balance in noise and power efficiency.
Sleep Functions
If you plan to use your air purifier while you sleep, a shut-off timer can be helpful. Most will have settings between 2 and 8 hours, but some will go up to 12. It's not the end of the world if it doesn't, as you can just connect it to a timer plug instead.
Also, look for models that have either a sleep mode function or a light shut-off button. Most air purifiers have lights on top for the buttons at the very least, and this can be annoying when you're trying to sleep.
Depending on the model, you'll either be able to turn them off manually or they'll fade once sleep mode is activated. It doesn't matter which you choose, provided the lights turn off when you're not using it.
What is the Quietest Air Purifier on the Market?
The quietest air purifier on the market that I was able to find is the Blueair Blue 411, which has a minimum noise output of 18dB. However, even models that sit around 20-24dB are still pretty quiet, so it shouldn't be difficult to find one that's a good balance of power, noise output, and energy efficiency.
Of course, you shouldn't go on noise output alone. You should balance it against the unit's CFM rate and its energy efficiency. After all, the quietest air purifier might sound ideal, but if it can't move enough air around your room then it's not fit for purpose.
As such, I recommend reading through the buying considerations above before deciding what is the best model for your needs.
Related Air Purifier Noise Questions
Why are air purifiers so loud?
Air purifiers are generally loud because they push air around using a fan. This creates noise from the air itself moving across the fan blades. The fan's motor creates airborne noise, which is noise traveling through the air, along with structure-borne noise. The latter is caused by the vibrations of the motor that transmit to the housing. The noise transmitted in the housing can be subject to cavity resonance. Once you combine this with higher power and lower build quality, you can end up with a very loud air purifier.
What type of air purifier is best for smoke?
The best air purifiers for smoke are ones with a HEPA H13 filter. It can theoretically remove all solid smoke particles from the air and should also help tackle odor. For tobacco smoke, a CADR (CFM) that's two-thirds the size of your room should be fine, i.e 2 CFM for 3sq.ft. But for wildfire smoke (which there will be more of in the air), you'll want a CADR (CFM) that's equivalent to your room's area, i.e., 2 CFM for 2 sq.ft.
Does an air purifier help with pet odors?
An air purifier can help with pet odors if it's built to deal with VOCs (volatile organic compounds). At the very least it should filter these from the air, but some purifiers have a UV light built in. This can sterilize air, which will certainly remove VOCs and odor molecules from the air.
Should I sleep with air purifier on?
You can definitely sleep with an air purifier on, particularly if you have breathing difficulties at night. The Asthma and Allergy Foundation of America recommends using an air purifier at night if you struggle with allergies, as it'll help keep the air clean. In turn, this promotes a more comfortable sleeping space.
Final Thoughts on Quiet Air Purifiers
I hope this article has helped you understand the quiet air purifier market and what to look for in the perfect product.
My top pick is the Blueair Blue 411 Air Purifier. It's incredibly quiet and can do a decent job of removing molecules from the air in most standard-sized rooms.
Of course, if this doesn't meet your needs, any of the others on this list will be a good pick. To improve the air quality of your indoors, have you considered a dehumidifier? Most models filter air to some while reducing humidity in your room. More info in my dedicated article here.
Do you have any other recommendations for a quiet air purifier? If so, drop your recommendations in the comments below.